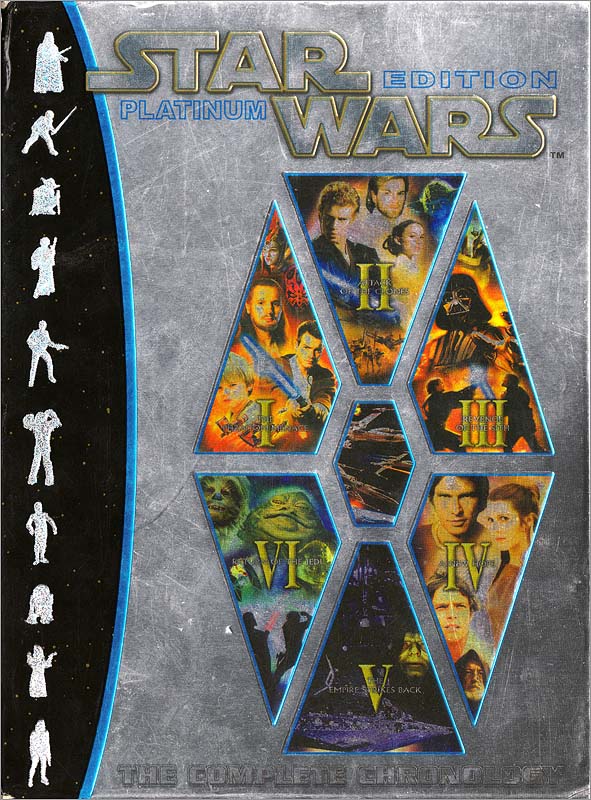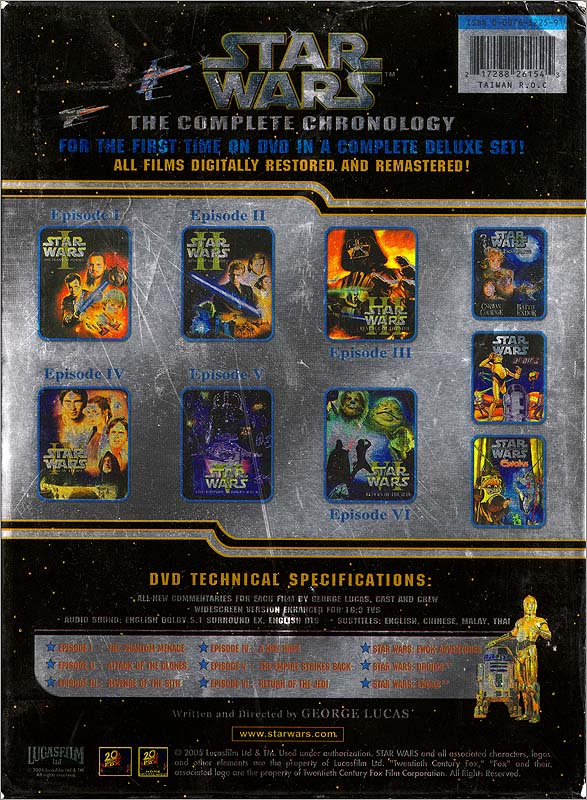 Star Wars - The complete chronology, DVD, Taiwan, 2005

Once all the Star Wars movies were officially available on DVD, the bootleggers switched tactics. Instead of simply getting the movies out there, they actually had to beat the legit releases on added content. As soon as Episode III was released, complete sets of all six movies started to appear out of Asia, often with attractive packaging like the one here.

This set actually goes so far as to add both the Ewoks TV specials and the two animated compilations. They're only missing the Holiday Special!

The discs are stored in two fold-out digipacks inside a metallic, embossed slipcase. Metallic boxes are difficult to scan, but you get the idea. The box even tries to look official, with the Lucasfilm logos and 20th Century-Fox logos. I'm sure this bootleg fooled many.