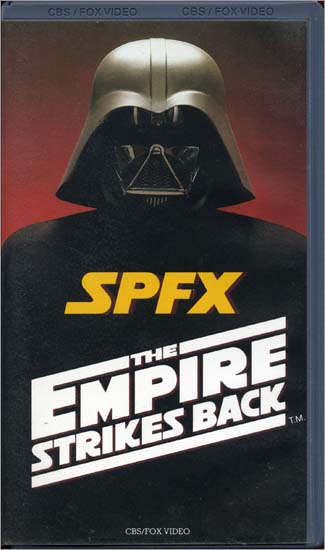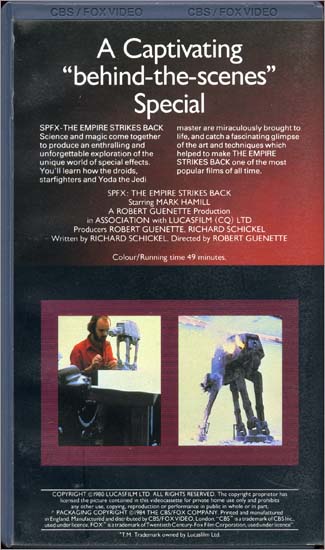 SPFX: The Empire Strikes Back, VHS, CBS/FOX Video, UK 1984
UK release of the behind-the-scenes special. I assume it was a rental release as the sell-through market was yet to be established. Also released on VHS.

Strangely, this particular tape has proved to be quite elusive on the second hand market. I take that to mean that there are relatively few of them around.