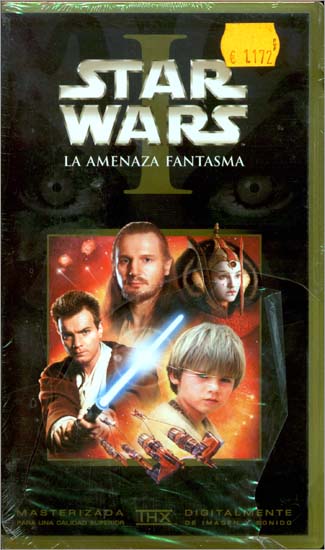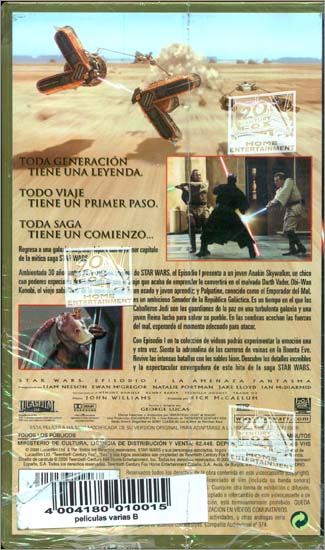 Star Wars Episode I, VHS, Fullscreen, 20th Century Fox Home entertainment Spain, 2000
I am assuming this Spanish release of the first prequel is dubbed in Spanish. As you can see I've
not taken off the shrinkwrap. Though damaged, the original shrinkwrap (w/20th cent. fox logo)
increases the collectable value.