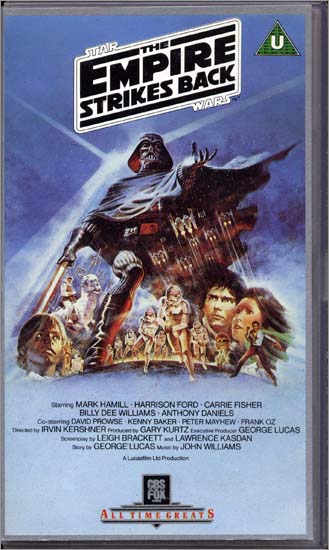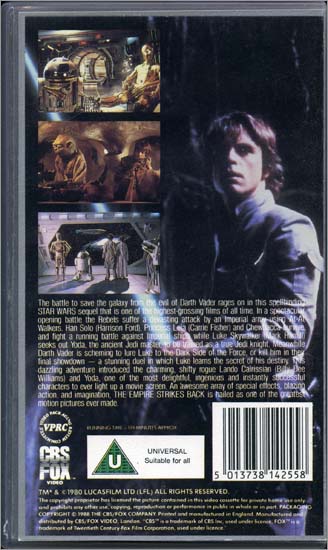 The Empire Strikes Back, Fullscreen, VHS, CBS/Fox Video UK, 1988
Issued along with it's prequel and sequel as part of the "CBS/Fox all time greats" collection. This was the first time the original trilogy
had been issued together. The three tapes could also be bought as a set in a cardboard slipcase (which I have yet to get my hands
on, unfortunately). This tape was issued with the rounded spine used for most CBS/Fox releases of the late eighties/early nineties.