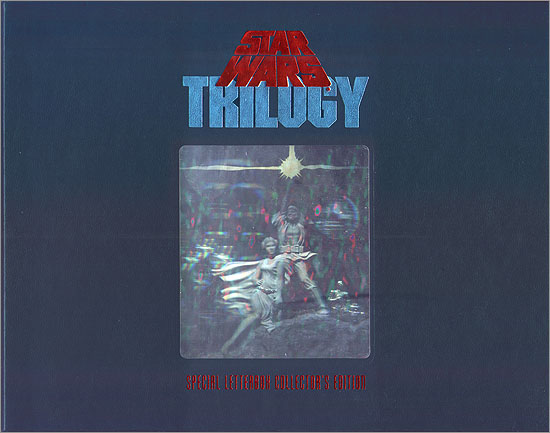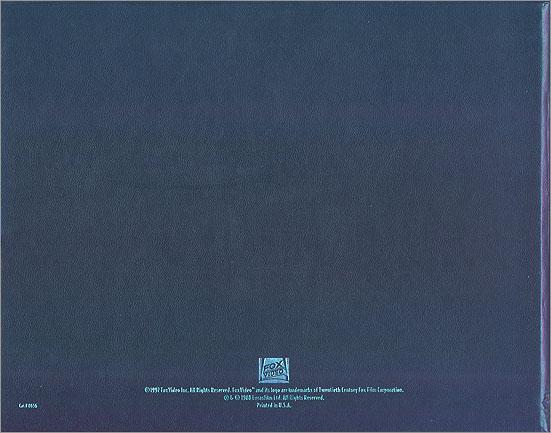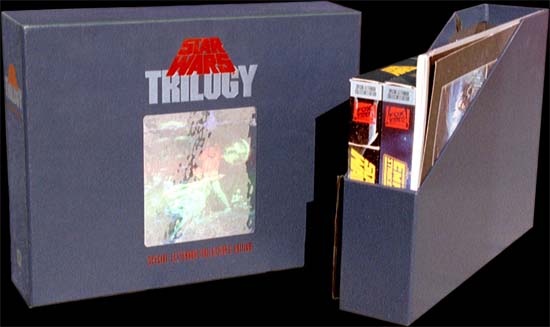 This box contains the following items: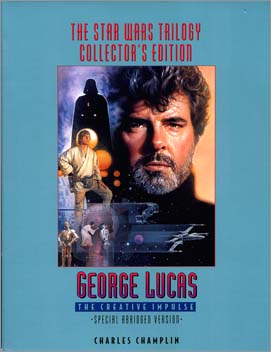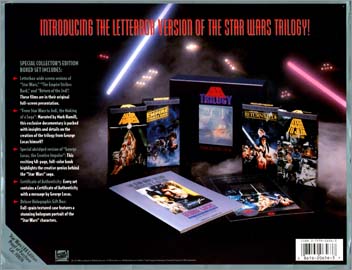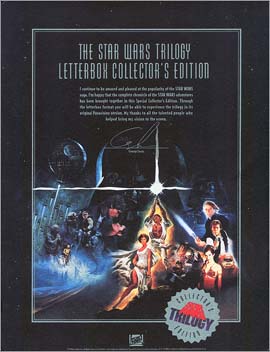 Star Wars Trilogy, Widescreen, VHS, 20th Century Fox Video USA, 1992
To the best of my knowledge, this was the first time the fully letterboxed versions of the trilogy was available on VHS in the states. They had been available in widescreen on laserdisc since 1989.

This box was meant to be the ultimate collector's edition of the Star Wars saga. 20th century fox pulled out all the stops; Widescreen framing, supplemental material (From Star Wars to Jedi) and an abridged version of the Champlin book George Lucas: The creative impulse. All housed in a sturdy slipcase with faux vinyl finish and a hologram sticker on the front.

It IS a good set, but the pale blue colour doesn't fit the saga well, and the tight fitting slipcase frayed the box.