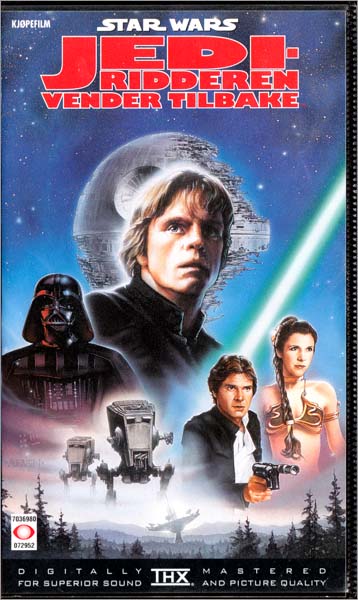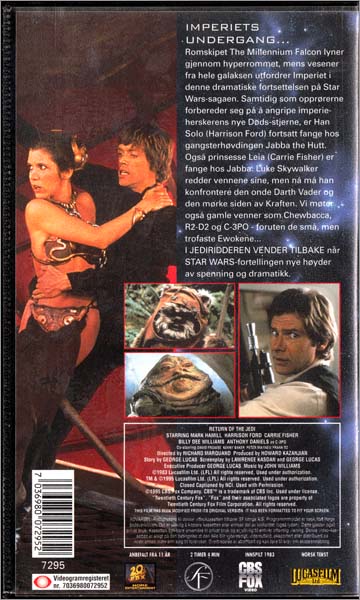 Return of the Jedi, Fullscreen, VHS, CBS/Fox Video Norway, 1995
The 1995 THX remasters were issued in both Widescreen and Pan&Scan editions in Norway.
These reissues were produced in vast numbers and I remember them littering the discount bins
even after the 1997 special edition tapes were released two years later.
These tapes are the ones that show up most frequently in the second hand market.