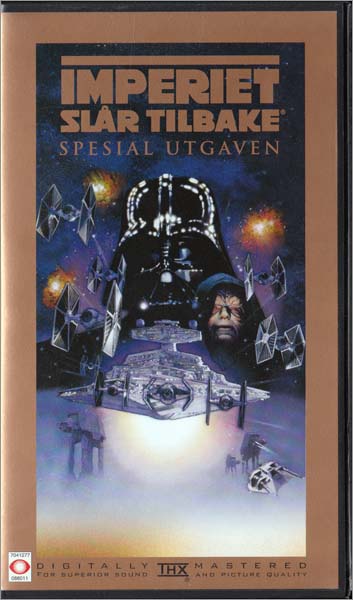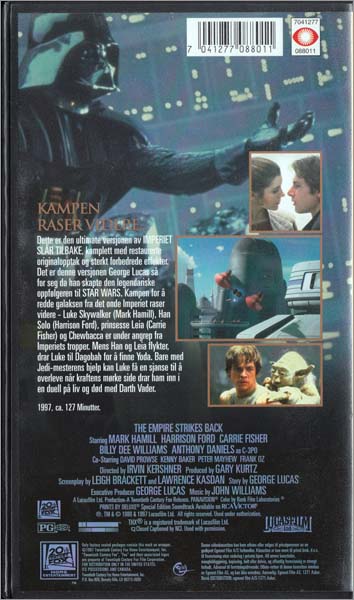 The Empire Strikes Back, VHS, 20th. Century-Fox Home Ent. Norway 1997
These are the single releases issued along with the box set of the 1997 special editions in Norway.

The Norwegian cases are slightly taller than the UK ones, and the gold border has a darker hue.

Apparently everyone bought the box set, because there are very few of these single releases floating around. It took me five years to track down a complete set, and even then I had to buy an entire lot of 60 VHS tapes to get them.