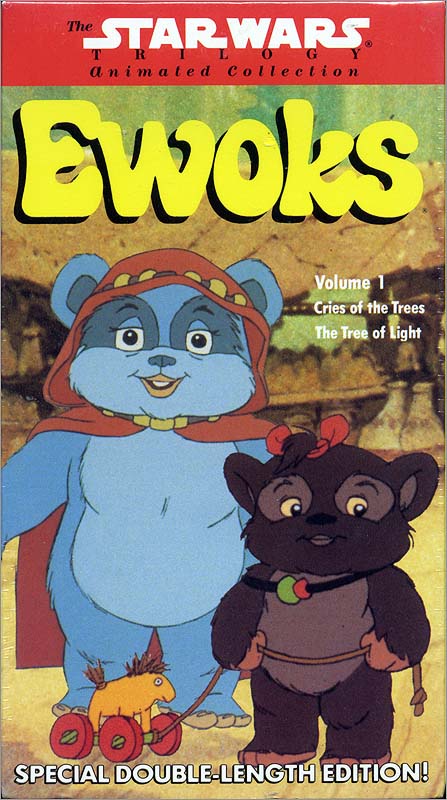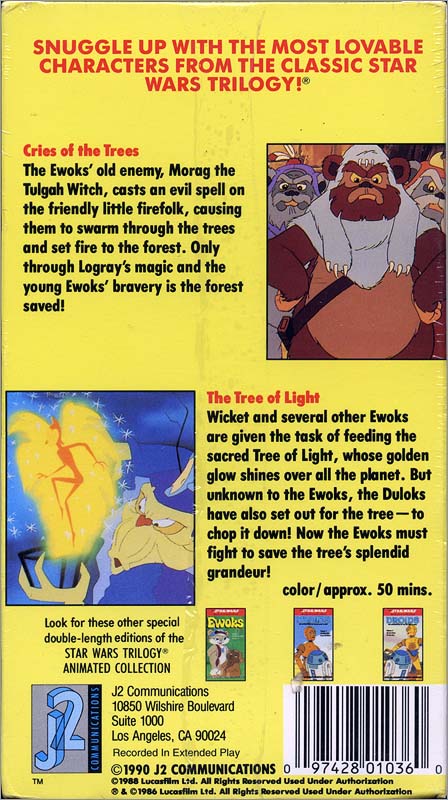 Ewoks - Volume 1, VHS, J2 communications USA, 1990
Comes in the US standard cardboard slipcase. There were two volumes of Ewoks episodes released by J2, the other one being considerably harder to find than this one.

The back says the tape is recorded in Extended Play. None of the other J2 releases make note of this.

The J2 releases have "cheap" written all over them, and attests to the status of these animated series in 1990. Droids and Ewoks fared much better in Europe, where CBS/Fox released several tapes in proper Amaray cases and nearly all of the episodes from both series.

My copy is still shrinkwrapped.