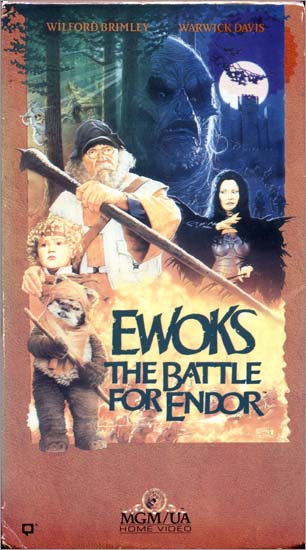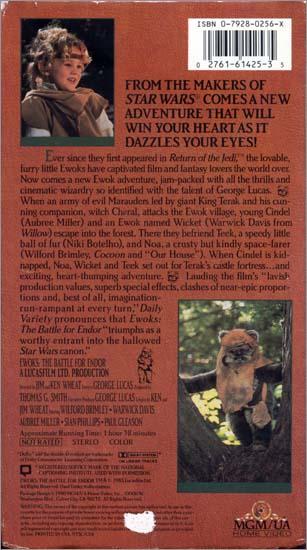 Ewoks - The Battle for Endor, VHS, Fullscreen, MGM/UA home video USA, 1990
Like all US sell-through tapes, this comes in a simple cardboard slipcase. Unlike the first spin-off, MGM/UA seems to have retained worldwide distribution rights for this movie.

Although my copy is shrinkwrapped, the damage and uneven fading under the plastic leads me to suspect that it has been resealed at some point. This practice is something collectors should be vary of.