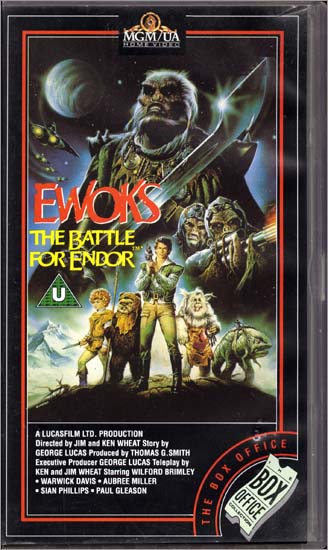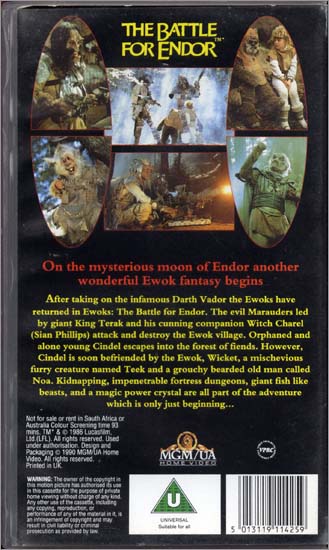 Ewoks - Battle for Endor, VHS, MGM/UA Video UK, 1990
The first sell-through tape of the Ewoks sequel was issued in 1990 as part of the "box-office" collection.
The movie would be released in the UK again in 1993 under the "screen classics" banner. Both monikers were somewhat overenthusiastic.
All UK releases use the one-sheet by Italian artist Renato Casaro which overemphasizes the action elements of the movie.