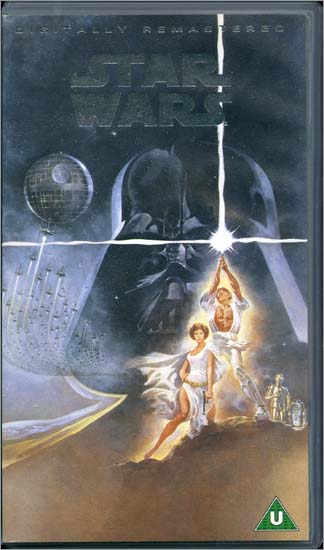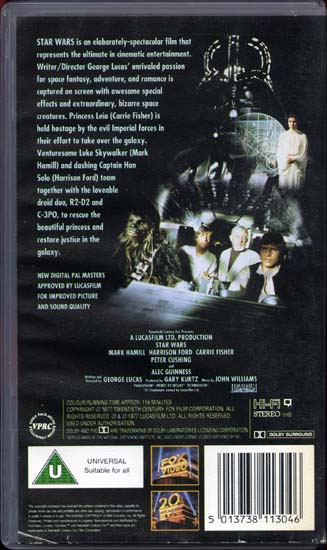 Star Wars, VHS, Fox Video UK, 1994
The 1994 remasters were issued in both Widescreen and Pan&Scan editions.
These are widely regarded for their use of alternative cover images as well as the high quality print with silver accents.
Note that they are now issued under the Fox Video label.