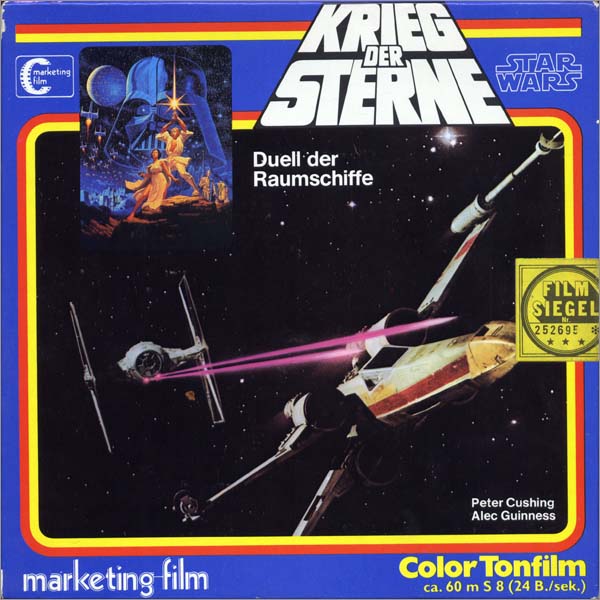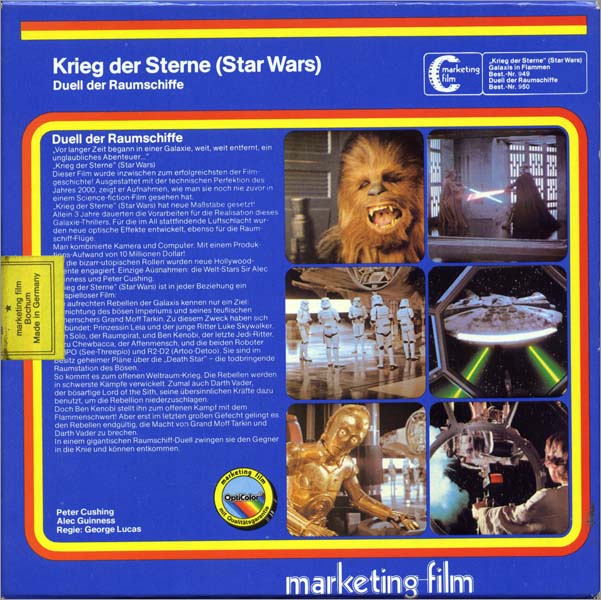 Star Wars, Selected scenes, Super8 reel (17 mins.), Color/sound (english), Marketing Film (Germany) 1981?
This came in a cardboard box, and states that it is only a 60m. reel (Approx. 8 mins). In my copy the reel is in fact 120m. (17 mins.)

Indeed, according to the write-up on IMDB on german 8mm Star Wars, this second reel should only be 9 minutes long. Either I have a switched reel, or IMDB is wrong. I find it odd that Marketing Films would release a 60m. reel in a 120m. box, so I think the information on the box is a misprint (and that misprint accounts for the confusion over on IMDB).