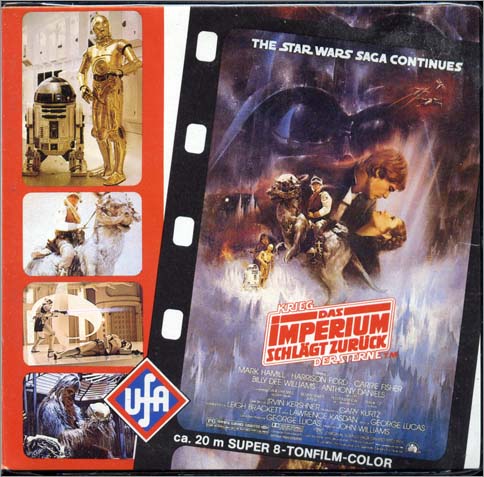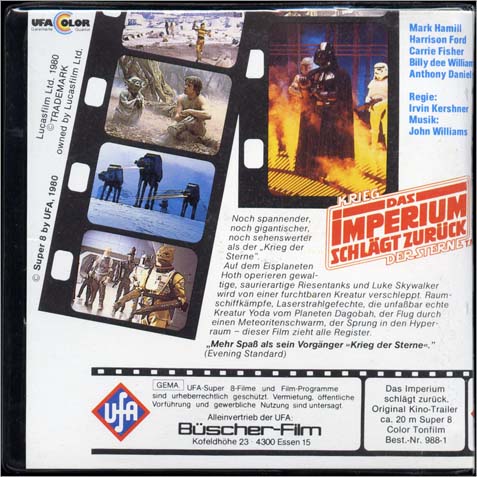 The Empire Strikes Back, Selected scenes, Super8 reel, Color/sound, UFA/Büscher Films (Germany) 1983?
There is little info available on this 9-minute release from ca. 1983. There was a 17-minute UFA release for Star Wars too.

Comes in a small, cute, clamshell cover.

I can only assume that UFA took over the licence in Germany after Marketing Film's rights expired. For all I know they could be the same company.