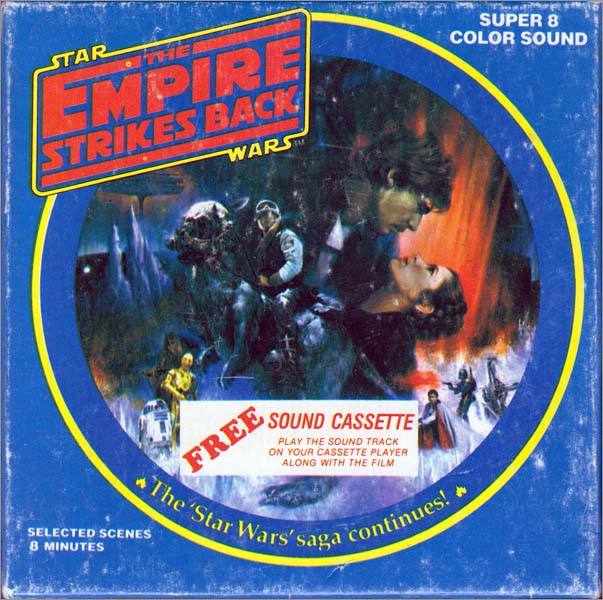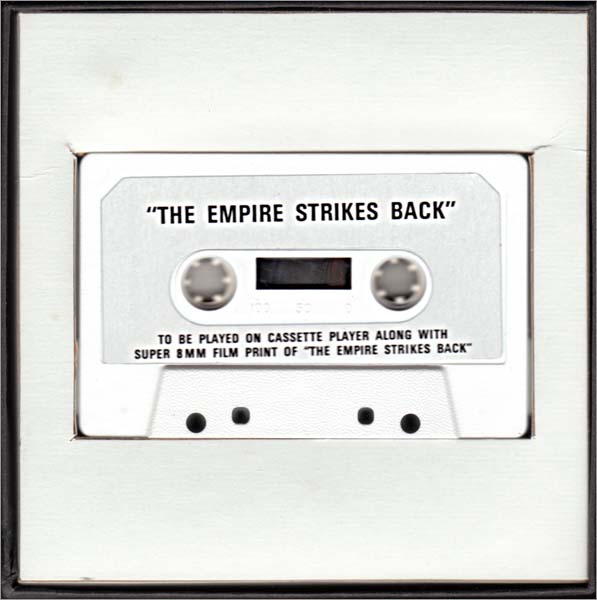 The Empire Strikes Back, 8mm + audio cassette, Ken Films, USA 1980
This issue of the regular, 8 minute reel also included an audio cassette. The reel itself is in colour and sound, but reportedly the cassette was added for people with no sound capability on their projectors. Home video has come a very long way, I must say.

The cardboard box is twice the depth of the regular 8mm boxes to make room for the cassette behind the reel. The back of the box was just blank, black cardboard and is therefore not shown.

This has to be my favourite of the 8mm releases I own.